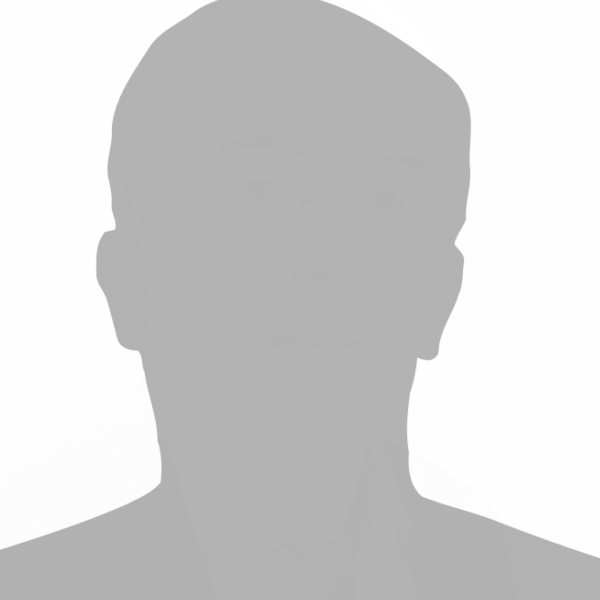 ΩΡΕΣ ΓΡΑΦΕΙΟΥ (Γ1.03 1ος Όροφος)
Πτυχίο Φυσική, Μεταπτυχιακό Φυσική, Διδακτορικό Εφαρμοσμένα Μαθηματικά και Φυσικές Επιστήμες
Εισαγωγή στην Οικονομετρία, Ανάλυση και Διαχείριση Χαρτοφυλακίου, Χρηματοοικονομική Οικονομετρία, Στοχαστικές Διαδικασίες στα Χρηματοοικονομικά.
Forecasting stock price index movement using a constrained deep neural network training algorithm
I.E. Livieris, T. Kotsilieris, S. Stavroyiannis and P. Pintelas
Intelligent Decision Technologies, vol. 14, no. 3, pp. 313-323, 2020
Sustaining rural areas, rural tourism enterprises and EU development policies: A multi-layer conceptualisation of the obstacles
Nikolaos Apostolopoulos, Panagiotis Liargovas, Stavros Stavroyiannis, Ilias Makris, Sotiris Apostolopoulos, Dimitrios Petropoulos, Eleni Anastasopoulou
Sustainability 2020, 12(18), 7687; https://doi.org/10.3390/su12187687
Pension funds and stock market development in OECD countries: Novel evidence from a panel VAR
Vassilios Babalos and Stavros Stavroyiannis
Finance Research Letters 34 (2020) 101247
A novel validation framework to enhance deep learning models in time-series forecasting
Ioannis Livieris, Stavros Stavroyiannis, Emmanuel G. Pintelas, and P. Pintelas
Neural Computing and Applications, https://doi.org/10.1007/s00521-020-05169-y (2020)
Ensemble deep learning models for forecasting cryptocurrency time-series
Ioannis E. Livieris, Emmanuel Pintelas, Stavros Stavroyannis, Panagiotis Pintelas
Algorithms, 13(5), 121, 2020, Special Issue: Ensemble Algorithms and Their Applications
Rural health enterprises in the EU context: A systematic literature review and research agenda
Nikolaos Apostolopoulos, Vanessa Ratten, Stavros Stavroyiannis, Ilias Makris, Sotiris Apostolopoulos, and Panagiotis Liargovas
Journal of Enterprising Communities: People and Places in the Global Economy (2020)
Vol. 14 No. 4, pp. 563-582. https://doi.org/10.1108/JEC-04-2020-0070
Investigating the problem of cryptocurrency price prediction: A deep learning approach
Emmanuel Pintelas, Ioannis E. Livieris, Stavros Stavroyiannis, Theodore Kotsilieris, and Panagiotis Pintelas
International Federation for Information Processing -IFIP Advances in Information and Communication Technology, In: Maglogiannis I., Iliadis L., Pimenidis E. (eds.) Artificial Intelligence Applications and Innovations. AIAI 2020, Springer Nature Switzerland AG, Cham, vol. 584, pp 99-110. ISBN 978-3-030-49185-7.
An advanced deep learning model for short-term forecasting U.S. natural gas price and movement
Ioannis E. Livieris, Emmanuel Pintelas, Niki Kiriakidou, and Stavros Stavroyiannis
International Federation for Information Processing -IFIP Advances in Information and Communication Technology, In: Maglogiannis I., Iliadis L., Pimenidis E. (eds.) Artificial Intelligence Applications and Innovations. AFIP AICT WG12.5, MHDW and 5G-PINE 2020, Springer Nature Switzerland AG, Cham, vol. 585, pp 165-176. ISBN 978-3-030-49189-5
Time varying herding behavior within the Eurozone stock markets during crisis periods: Novel evidence from a TVP model
Stavros Stavroyiannis, Vassilios Babalos
Review of Behavioral Finance, Vol. 12 No. 2, (2019) pp. 83-96 https://doi.org/10.1108/RBF-07-2018-0069
Short and long-run linear and nonlinear causality between FDI and GDP for the US
Iias A. Makris, Stavros Stavroyiannis
International Journal of Economics and Business Research, Vol. 18, No. 4, (2019) 466-479
Can Bitcoin diversify significantly a portfolio?
S. Stavroyiannis
International Journal of Economics and Business Research, Vol. 18, No. 4, (2019) 399-411
Weight-constrained neural networks in forecasting tourist volumes: a case study
I.E. Livieris, E. Pintelas, T. Kotsilieris, S. Stavroyiannis and P. Pintelas
Electronics, 8(9) doi: 10.3390/electronics8091005 (2019) 1005
Herding Behavior in Cryptocurrencies Revisited: Novel evidence from a TVP model
Stavros Stavroyiannis, Vassilios Babalos
Journal of Behavioral and Experimental Finance, Volume 22, pp. 57-63, June (2019)
The high frequency multifractal properties of Bitcoin
Stavros Stavroyiannis, Vassilios Babalos, Stelios Bekiros, Salim Lahmiri, Gazi Uddin
Physica A, 520, pp. 62–71, (2019)
Is Anti-herding Behavior Spurious?
Stavros Stavroyiannis, Vassilios Babalos, Stelios Bekiros, Salim Lahmiri
Finance Research Letters, 29, pp.373-383, (2019)
Modelling volatility persistence under stochasticity assumptions: evidence from common and alternative investments
Salim Lahmiri, Stelios Bekiros, Stavros Stavroyiannis, Vassilios Babalos
Chaos, Solitons and Fractals 114, pp. 158–163, (2018)
Value-at-Risk and related measures for the Bitcoin
S. Stavroyiannis
Journal of Risk Finance, Vol 19, Issue 2, pp. 127-135 special section "Digital currencies", guest edited by Paolo Tasca, (2018)
A note on the Nelson Cao inequality constraints in the GJR-GARCH model: Is there a leverage effect?
S. Stavroyiannis
International Journal of Economics and Business Research, Vol. 16, No. 4, pp. 442-452 (2018)